webcast event
Wednesday, April 30, 10:00am ET, webcast live online.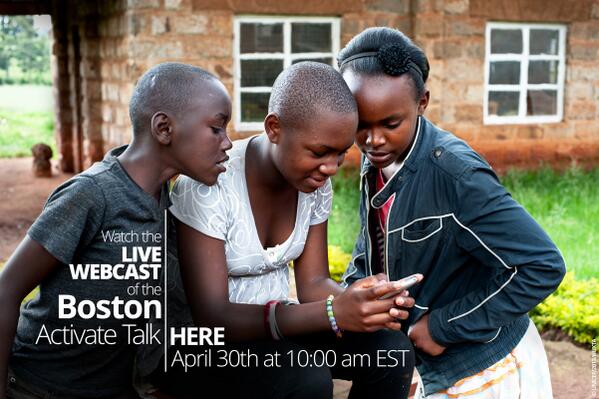 Internet access may be growing but millions remain unconnected. How can innovation solve this? As part of a series of UNICEF talks focused on innovations for children, the Boston Activate Talk features some of the most innovative approaches to increasing internet access for underserved, marginalised and isolated communities.
Speakers:
Bruce Baikie is the Executive Director of Inveneo and the Founder of Green WiFi.
Paulo Rogerio Nunes is the Executive Director of the Instituto Midia Etnica,the leading Black Media NGO in Brazil.
Regina Agyare is a social entrepreneur, founder of Soronko Solutions , and finalist for the African digital woman of the year.
Susan Carroll Schorrleads the digital inclusion work of the International Telecommunication Union, ensuring that women and girls, youth and children as well as persons with disabilities and Indigenous Peoples participate in the Information Society.
The Boston Activate Talk examines some of the following questions, with a focus on children and youth:

What types of innovations are needed to connect the unconnected?
What are the key enabling factors and challenges?
How important is scalability?
How do we ensure sustainability?
How do go further – going beyond minimal access to full benefits of the internet & related technology.